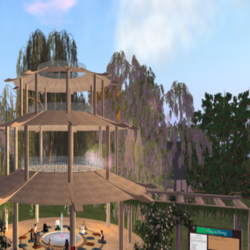 Play as Bein

g

Gong
A simple 9 second gong sound every 15 minutes (1% of your time).
Of interest to the www.PlayAsBeing.org participants.
Includes the standard "About PaB" note card text.
More features to be added soon.
Preferences = set duration, period, volume

Note Pad = create a quick thought note for yourself.

Next session count down timer - /me wonders how to connect it to google calendar?
To suggest/request a feature email support_PaB@Solving-Software.com
Better yet, send money :)
Copyright 2001-2010 Solving Software.