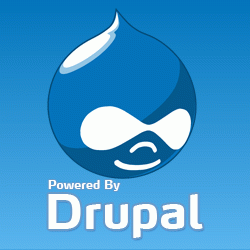 Drupal is more than just a CMS, it's a community of volunteer developers around the world that work together to provide Drupal improvements and support.
It's really the Drupal community and not so much the software that makes the Drupal project what it is. So fostering the Drupal community is actually more important than just managing the code base.
- Dries Buytaert
Online & Local Groups
Groups.drupal.org provides a place for groups to organize, meet, and work on projects based on interest or geographic location. It's a great way to get involved, learn more and get support.
Events & Meetups
Community members can also be found at Drupal events where you can meet face to face, swap tips, and get inspiration for your next Drupal project, making friends along the way.
Chat (IRC)
IRC is one means to communicate and interact with others. Whether you are asking questions or giving answers, IRC is a fast and effective way of getting involved with the community and getting the support you need.
Planet Drupal
Planet Drupal aggregates blog posts written by the Drupal community, for the Drupal community (code, advocacy, marketing, infrastructure etc.)
Community Spotlight
The Community Spotlight highlights Drupal community members and teams. Nominate others if you have found their contributions worthwhile.
Commercial Support
If you need professional help, check out our Marketplace where you can find companies on hand to assist with hosting, training and other Drupal services such as development, support, content moderation and spam blocking.
Forum
Our forums offer a huge knowledge bank to support you. It is also a good way for you to contribute and help others.
Mailing Lists
There are many mailing lists you can subscribe to, in addition to security announcements, project issue updates and posts on groups.drupal.org.
learn more here:http://drupal.org/community